School is back in session.
And we now have a 4th, 3rd, and 1st grader.
For the first time since my kids entered the school system, it feels kind of tidy. All 3 big kids will go all day...every day. No running back and forth to pre-school, no 2.5 day kindergarten to keep track of, no waking up babies to run to school, or trying to get out between my 2 opposite nappers to get some errand run quickly before the others get home. Just the same schedule, every day. And 2 little gals that are old enough to
theoretically
both only require a nap in the afternoon.
I now own the morning. And let me tell you, it's pretty liberating.
I'm going to enjoy this quiet year. I am looking forward to getting involved in a regular Bible study again, coffee with friends, chipping away at all the projects on my list, and watching my 2 little gals play together, as Stella will go to pre-school next year.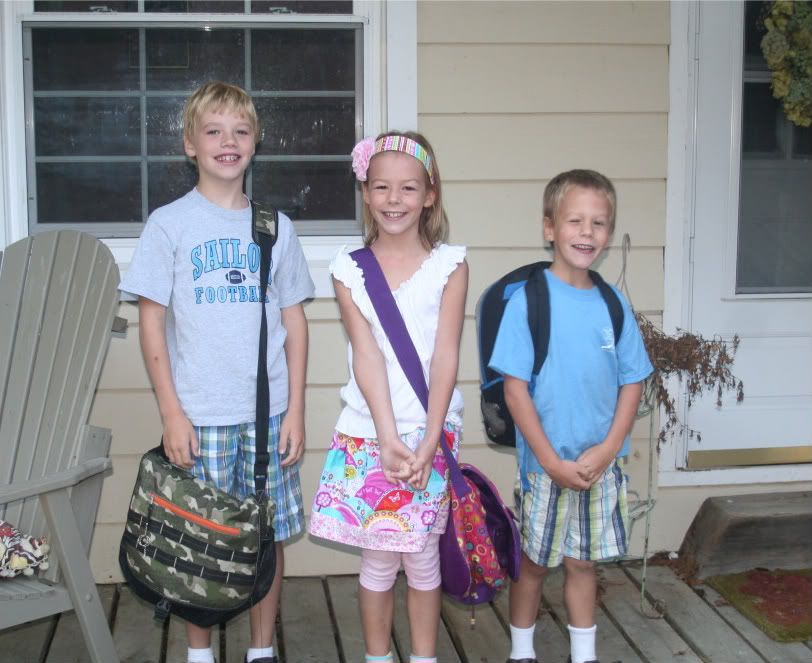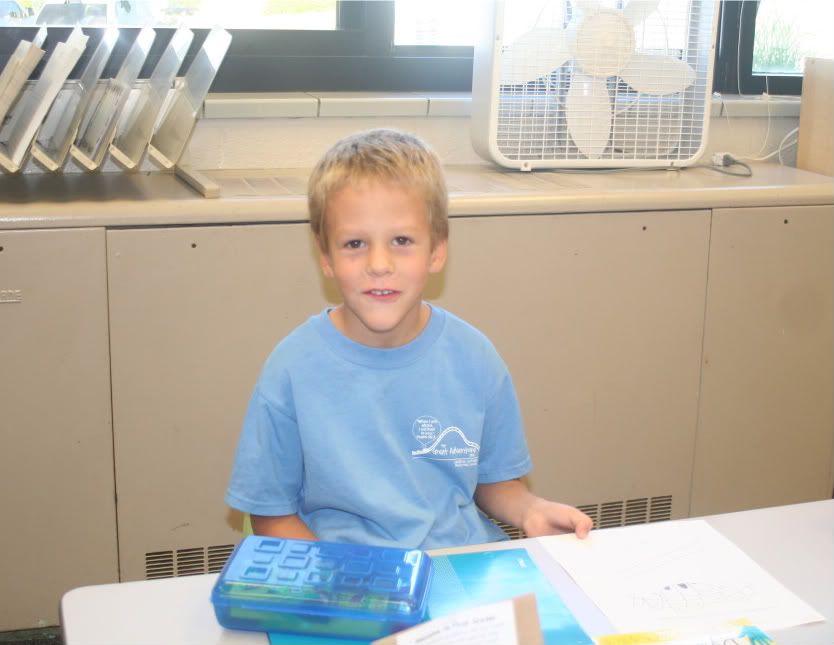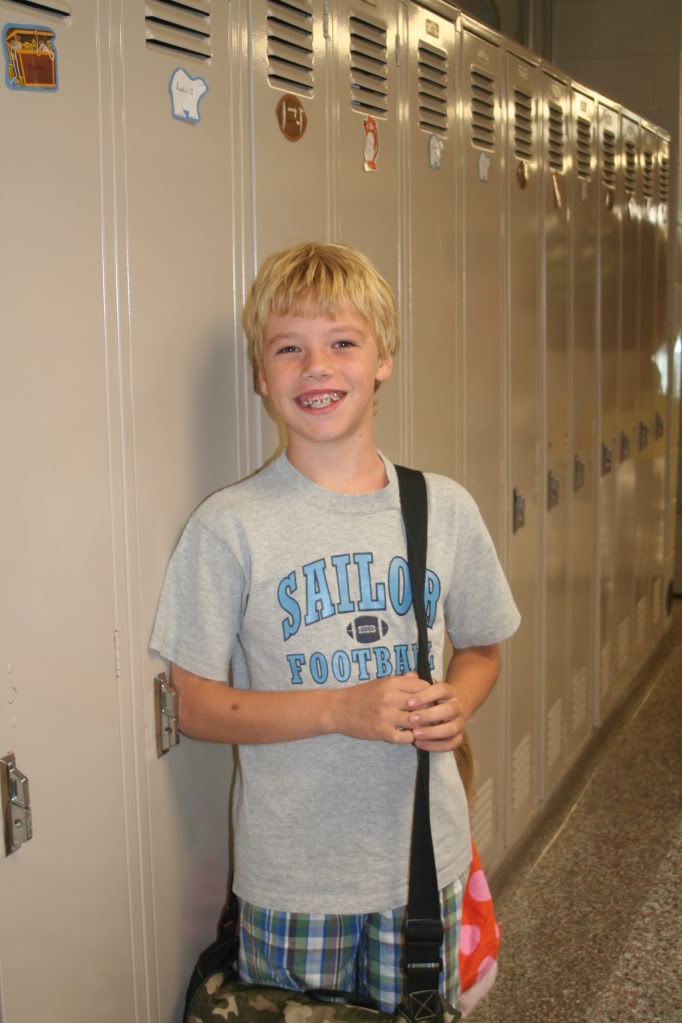 This 4th grader was a bit too cool to let his mom come in and take a picture by his desk, so we settled for his locker :)
Happy Tuesday all~