A few weeks back, a good friend of mine had a garage sale.
She said if I had anything to add to the sale, I was more than welcome.
Ha!
After turning the entire house upside down, going through every closet, emptying bin after bin,
after bin
of baby clothes, hosing off excercausers and riding toys, I decided to take her up on her offer. An entire package of Avery labels, and 2 van loads later, perhaps she regretted asking me ;)
While garage sales are ALOT of work, and every single person I know swears they will never,
ever
, have one again afterwards...they are kind of fun.
The opportunity to sit and chat with friends for a day in the garage with a little "people watching" mixed in is always a good time. People never fail to both surprise and amuse me. And let's face it, it's always fun to say "No I won't take $2.85...it's a firm $3.00!
Naturally, I always have fun doing a little shopping myself. My friends all have good taste after all.
And for a mere $2.00 credit to my account, I snagged up this darling t-shirt....
It was a bit snug on me, so I decided to liberate my $2 and add a little flair to it....and pass it along to Sydney as a dress.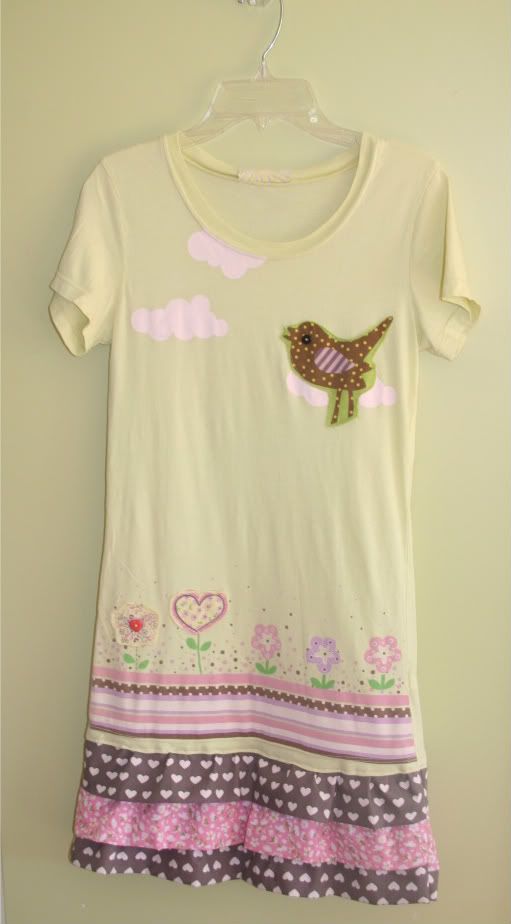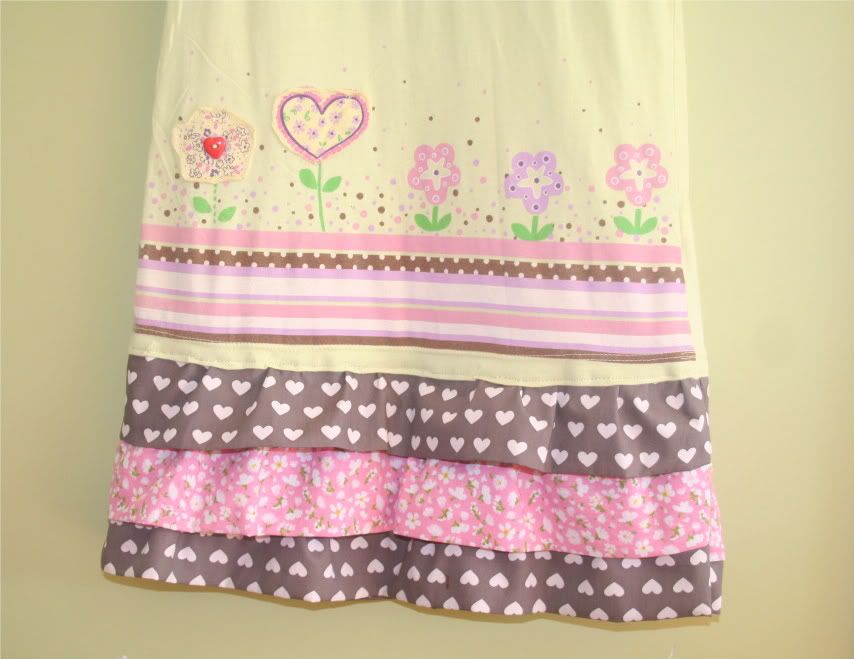 I added 3 ruffles to the bottom, and made a matching headband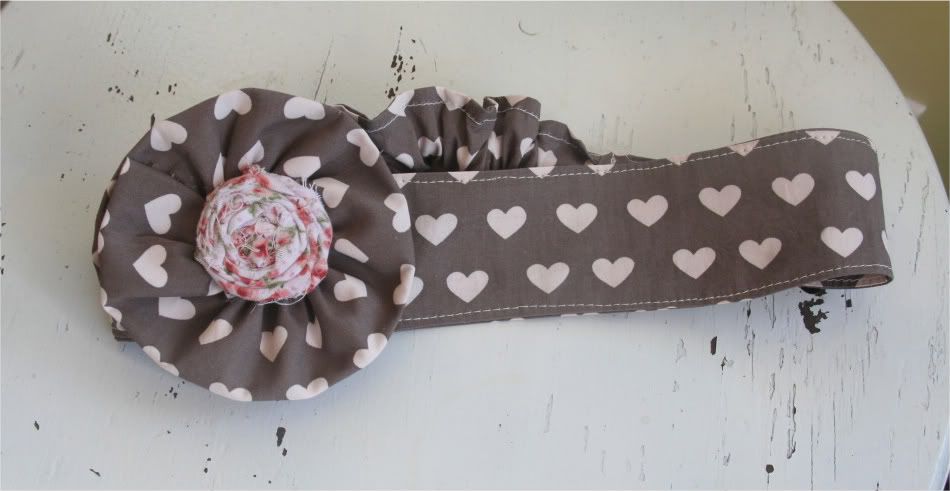 It's a little long, but she was thrilled, and it should fit her for many, many years to come :)
Happy Tuesday all!