Wednesday, July 11, 2012
We ventured out a little further than our "usual" 4th of July destination, since we had a few extra days to camp this year.
We hopped in the truck and drove 5 hours north to Wilderness State Park...a delightful little haven tucked away on a calm, clear, Lake Michigan bay on the northern tip of the Lower peninsula, about 10 miles west of the Mackinaw bridge
.
The first afternoon after setting up, we hit the beach right away, because it was HOT and muggy!
I sat in my new little beach chair and enjoyed the view...
Ellery was easily coaxed to do naughty things to give us a few chuckles.
Naturally since I had already given this trip my stamp of approval, the power was out in the entire campground when we returned from the beach. It came back eventually, and we were all advised to turn down the ac :)
Ha. Tim and I were the only adults that played, and it became clear early on that this wasn't a competitive bunch.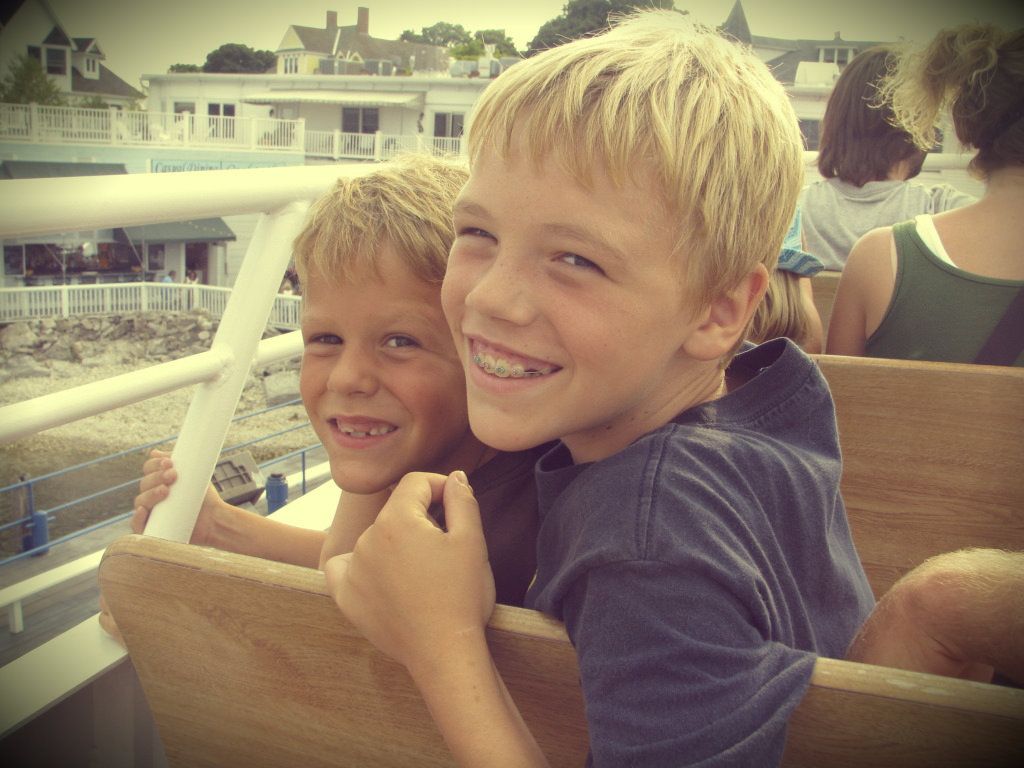 We hiked over to Arch Rock.
We had biked and hiked all day, and by the time we visited the hot, crowded, overly sweet smelling fudge shop, I was spent. I stepped outside to get some air while Tim paid, and fainted...knocking over a line of bikes, and landing inches from horse doo when I went down.
The next day we attempted a hike, but it just wasn't going to happen, so we did some more of the same! All in all it was a great trip!
Posted by

natalie
at 8:55 AM
No comments: