While I absolutely adore all things spring, there is one little aspect of this change of season that strikes up a little animosity in me.
Our drawers are jammed full with all of our winter gear AND flip flops. Shorts, pants, short sleeves, longsleeves...you name it, it's all in there. Just when I think we're done with winter and wash all the gear, I wake up and there's snow on the ground.
It would also be safe to mention that my kids have way too much clothes. And cleaning out the drawers and sifting through what fits, and what doesn't x5, overwhelms me more than I should allow it to. I get fired up and delve into the project with great enthusiasm, and then get distracted by one of the kids, or our dingaling of a dog, and lose my momentum... usually leaving me with a bigger mess on my hands than I started with.
And I am particularly overwhelmed by Stella and Ellery's closets. Up until Elle was born, our pattern was boy, girl, boy, girl. When clothes were outgrown, they were either packed away or tossed. Not a lot of thought went into it. Now, as Stella starts to outgrow clothes, I realize that Elle will fit into them much sooner than later...so in the closet they remain...leaving their closets and drawers an overstuffed ridiculous state of choas.
After getting Elle dressed this morning, I had a good chuckle. I'm not sure why this shirt is even in her drawer. Clearly I need to go through her stuff first.... or put her on a diet :)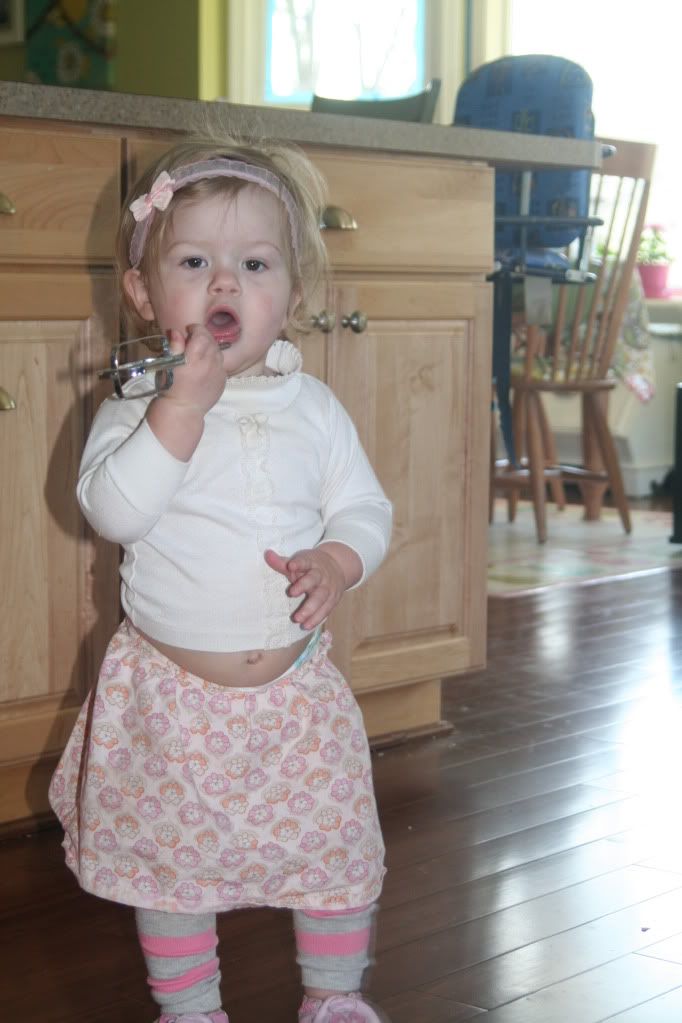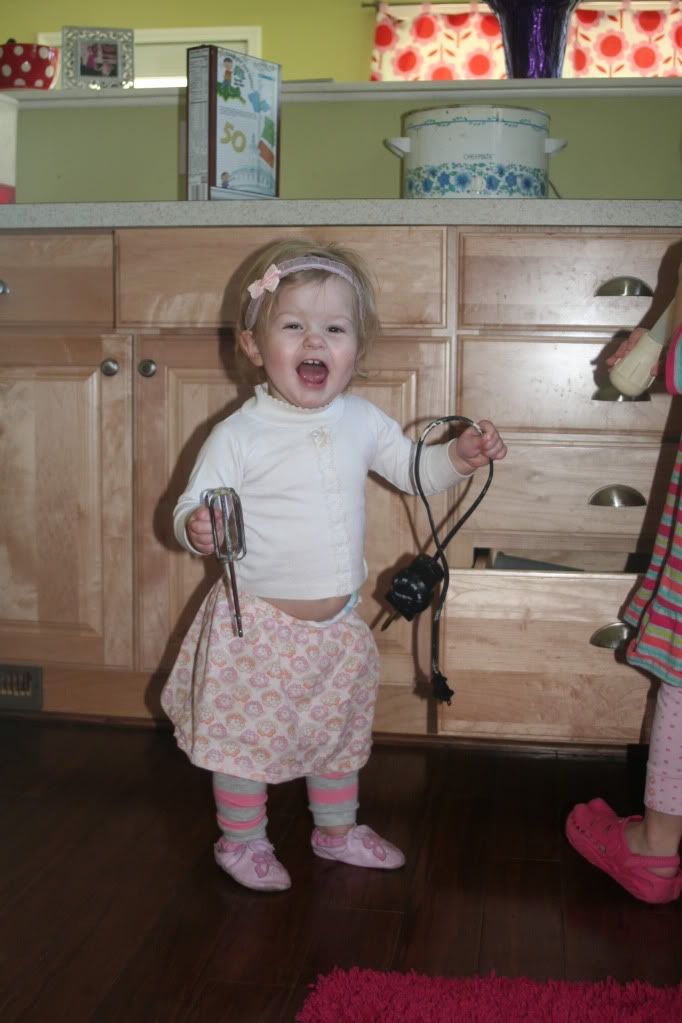 Happy Friday all!